---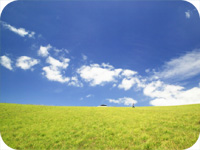 Ever Care helps you not to be burdened to change a diaper. Moreover Ever Care is very economical. Ever Care reduces CO2 and is environmentally friendly product.
With Ever Care, you don't need paper diapers anymore
Ever Care does not produce wastes to dispose excrement and it does not produce bad smell, dioxin or CO2. Ever Care is very environmentally friendly.

---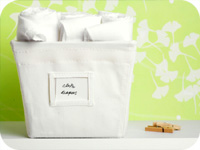 Ever Care does not need diapers (¥150 / a piece, saving ¥438000 a year) or other cleaning materials to dispose excrement so that you can save ¥273,750 or ¥438,000 a year in case you consume 5 or 8 pieces of diaper a day.
Ever Care lessens your burden to change a diaper and dispose excrement cleanly. It is very economical when you purchase Evercare instead of buying diapers.

---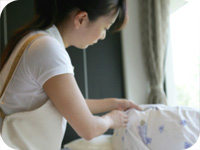 It needs much labor than you think to take care of a patient's excrement (to move patients, to put off a diaper, to clean and to put on a new diaper). Ever Care does not need a diaper. You are free from changing diapers.

---
When Ever Care does not work properly due to twist and turn or sudden move of a patient, the sensor stops the function of Ever Care. When the sewage overflows, the sensor works in advance to prepare the worst.
We also support maintenance service.
Control Panel
Automatic Mode
Automatically works
Minus Ion
When dry, minus ion contained
Manual Mode
Manually works
Water Supply
Supplying water in clean water tank
W Mode
Dry warm air mode
Sewage Tank Change
Changing sewage tank
Water Pressure
3 steps
Feces/Urine Frequency
Indicating the frequency of Feces/Urine cleaning
Water Temperature
4 steps
Dry Period
Selecting 4 steps to periodically dry inside of diaper
Automatic Mode
1. Connecting the power and select automatic mode
2. Selecting water pressure, water temperature and dry temperature
3. Detecting excrement
4. Shattering, suction
5. Washing the bottom
6. Repeated suction 7. Dry. Completion

Specifications
Name of Product
Ever Care
Product Number
SJE-T01G
Measurement
350×610×500
Weight
27kg
Power
AC100V 50/60Hz
Power consumption
Approx. 720W (Max.)
Suction power
560mmHg
Remote control Type
2.0M. MINI DIN cable type
Filter change
Smell filter 6 month, noise filter 6 month
Clean water tank capacity
7.0L [Tank 4.5L+storage tank(Heating)2.5L]
Sewage tank capacity
7.0L (Sewage tank sensor detects 5.5L)
Clean water temperature
Default, Low(30℃), middle(34℃) high(38℃)
Additional function
Minus ion automatic detection sensor
Max. Processing capacity
Feces 2times, urine 8 times (Max.)
Feces 1 time, urine 4 or 5 times (Avg.)